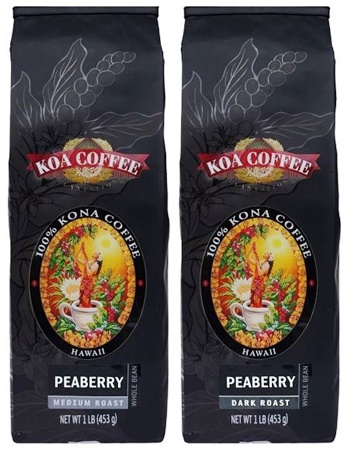 Description

Most coffee cherries contain two coffee beans nestled face to face. That¹s why coffee beans are flat on one side. But, about 3-5% of coffee cherries hold just one small oval-shaped bean instead of two flat-sided beans. These small oval beans are called "peaberry" beans. Peaberry kona coffee is rare simply because nature makes it so. Out of every 100 bags of Kona coffee, only 3-5 bags will be Peaberry. Peaberry beans roast up wonderfully. Full bodied and smooth, with just a hint of bite. Connoisseurs have dubbed Peaberry the "Champagne of Kona." This set includes one medium roast Peaberry and one dark roast Peaberry, in a lovely brown gift box.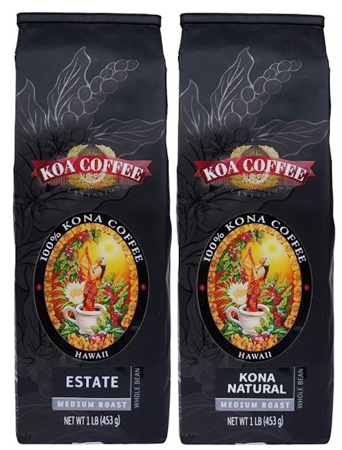 Description

Taste and compare - what¹s your favorite? With our new Kona Natural & Estate duo, you can experience premium Hawaiian kona coffee that has been produced via two very different methods. Our Estate kona is from a high elevation, single estate farm, and provides a classic taste of Hawaii. Our new Kona Natural is the same premium 100% Kona you know and love, but naturally processed - where the coffee beans are dry processed in the sun in their cherry skins. This process allows the coffee seed, aka the bean, to absorb more qualities of its fruit - the natural sugars and nutrients that imbue it with a smooth and delicate mouthfeel, strong fruit notes and aromas.

NOTE: This product is currently unavailable. Please check back as it will be soon!